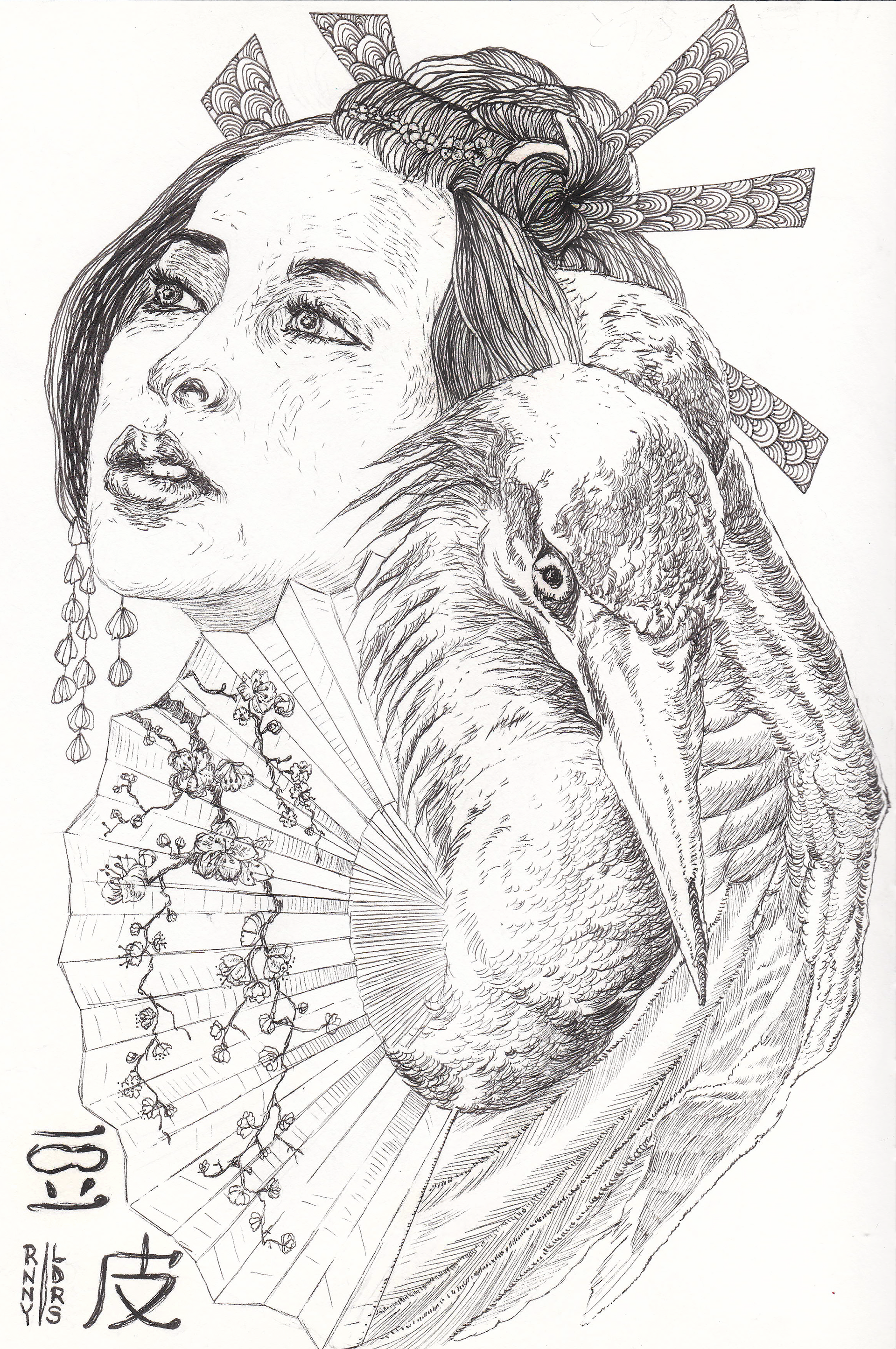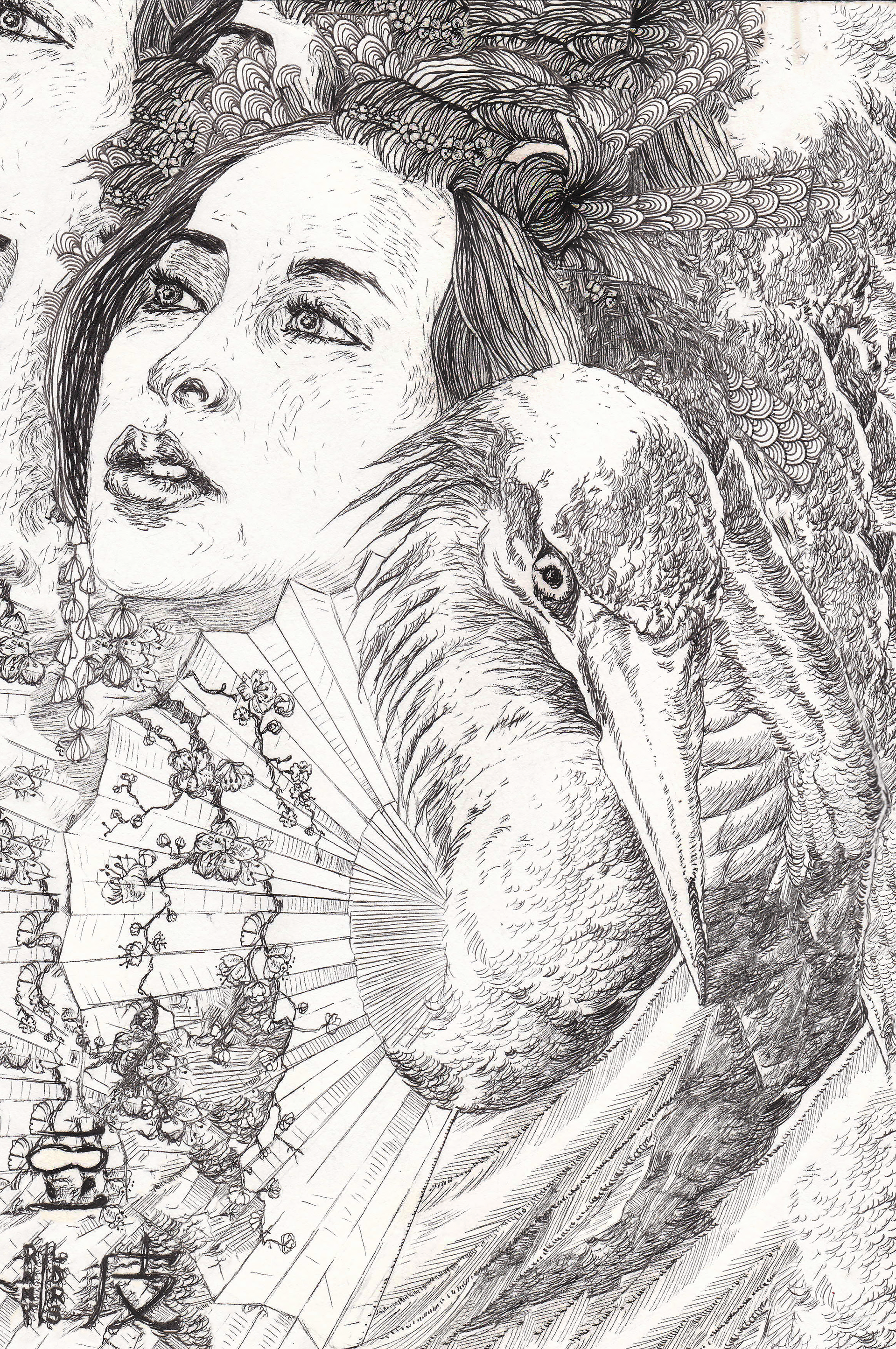 Tofu Skin
A geisha girl, an egret and a Japanese fan in honour of all my gaijin brethren who have ever asked for a kanji tattoo that says, "Hope" and instead walked out of the shop with "Chicken drumstick" stenciled on them.
Rest assured, there's no judgement here from a man who once to have one of his favourite fantasy novel heroes, Druss The Legend (read: nerd) depicted on his thigh and instead  ended up with a tattoo of a toothless Gaul with a Fleur-de-lis on his helm that his wife treats as an endless sense of mirth.
Thanks for the memories Charlie!

Ink on 300 GSM card. Second image is a happy mistake while screwing around in photoshop.