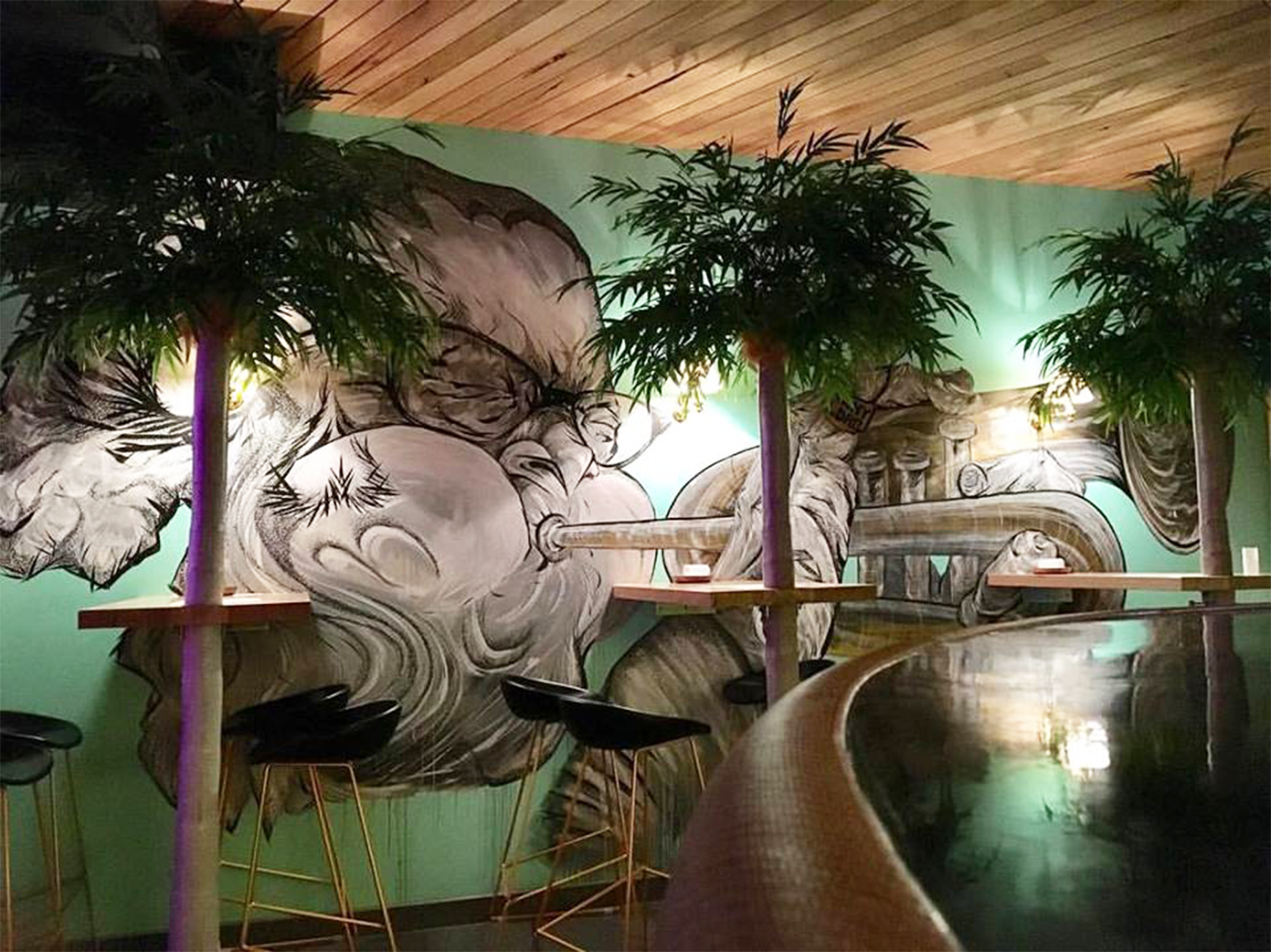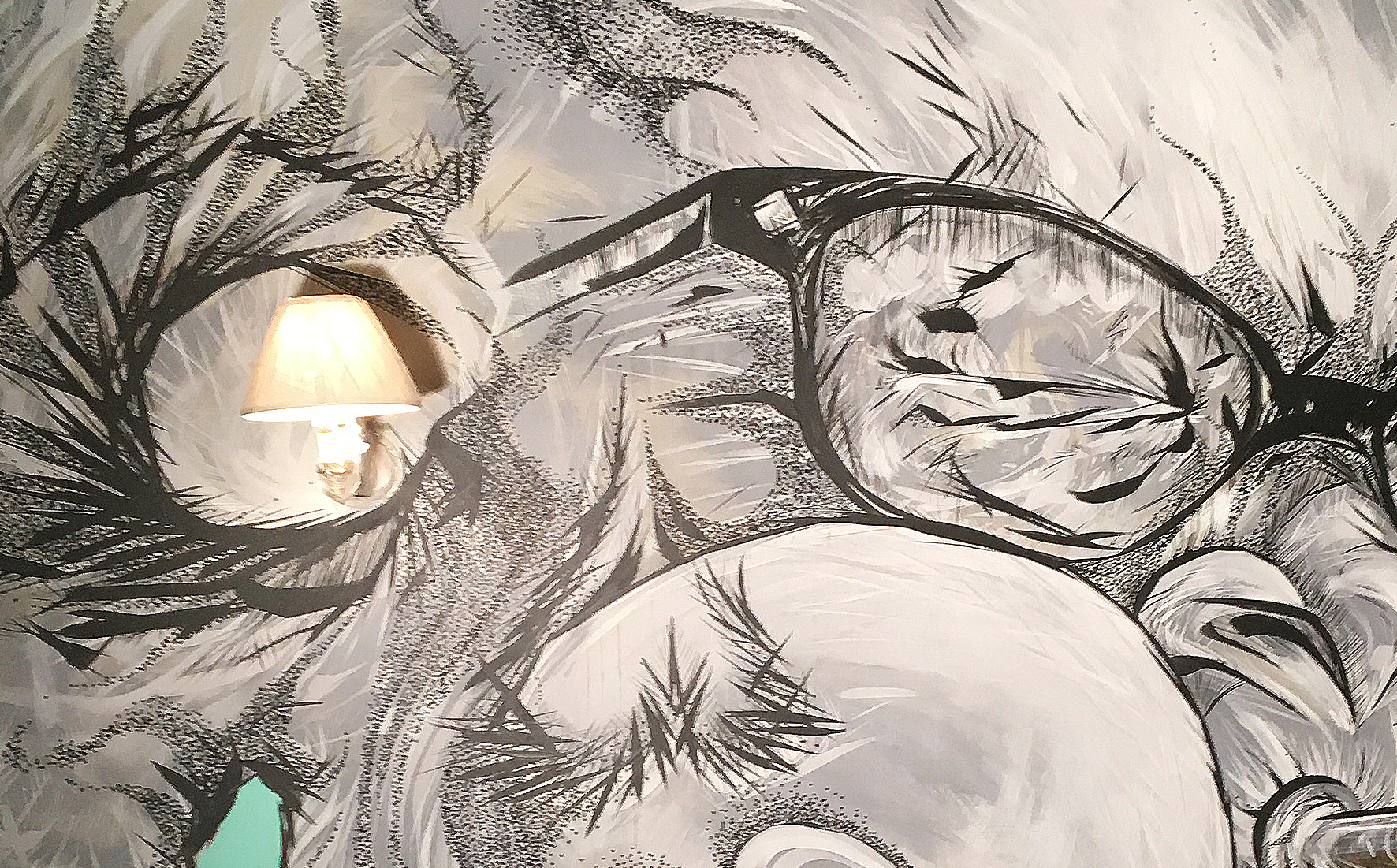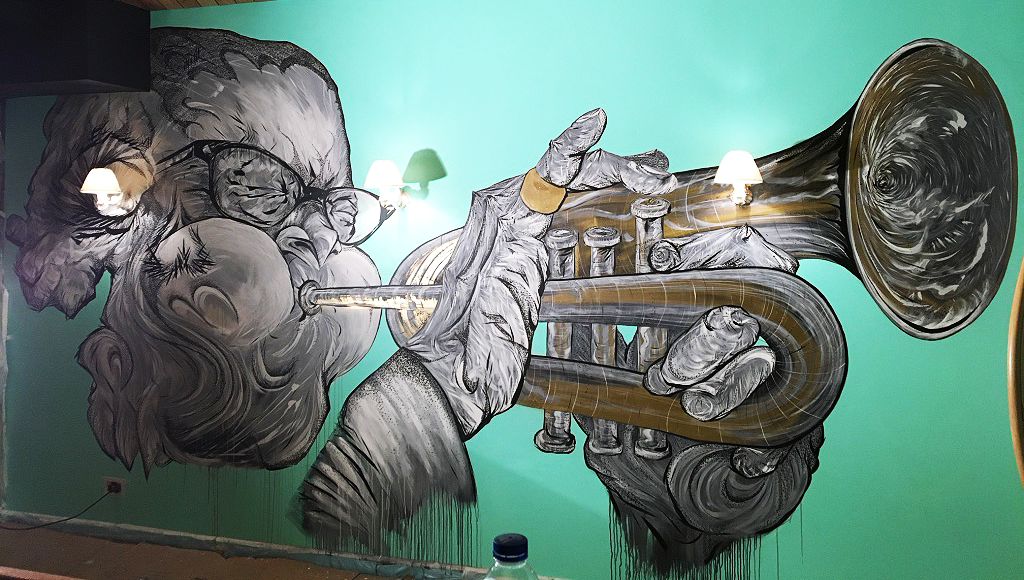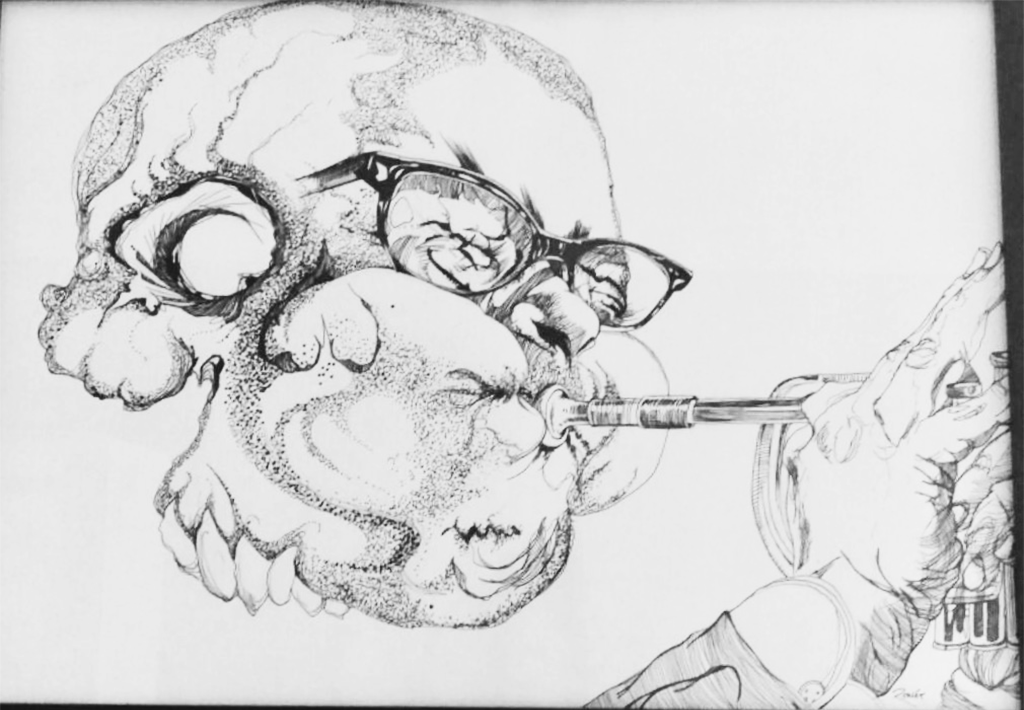 Spirit of Jazz - mural for Palm Royale, East Richmond.
This was originally a sketch which I gifted to a friend a couple of years ago (as pictured above). When it came time to develop his new bar Palm Royale, it just worked out well that it suited the look and feel they were going for.
I set myself up for a fail with all of the stipple effect though - 52,900 dots later...yes, I counted - it get's boring doing that many dots! 
Get down and check our Royale when you get a chance, cool vibe, Cuban cigars and lots of rum'ish cocktails.
Killer raspberry lemonades too.