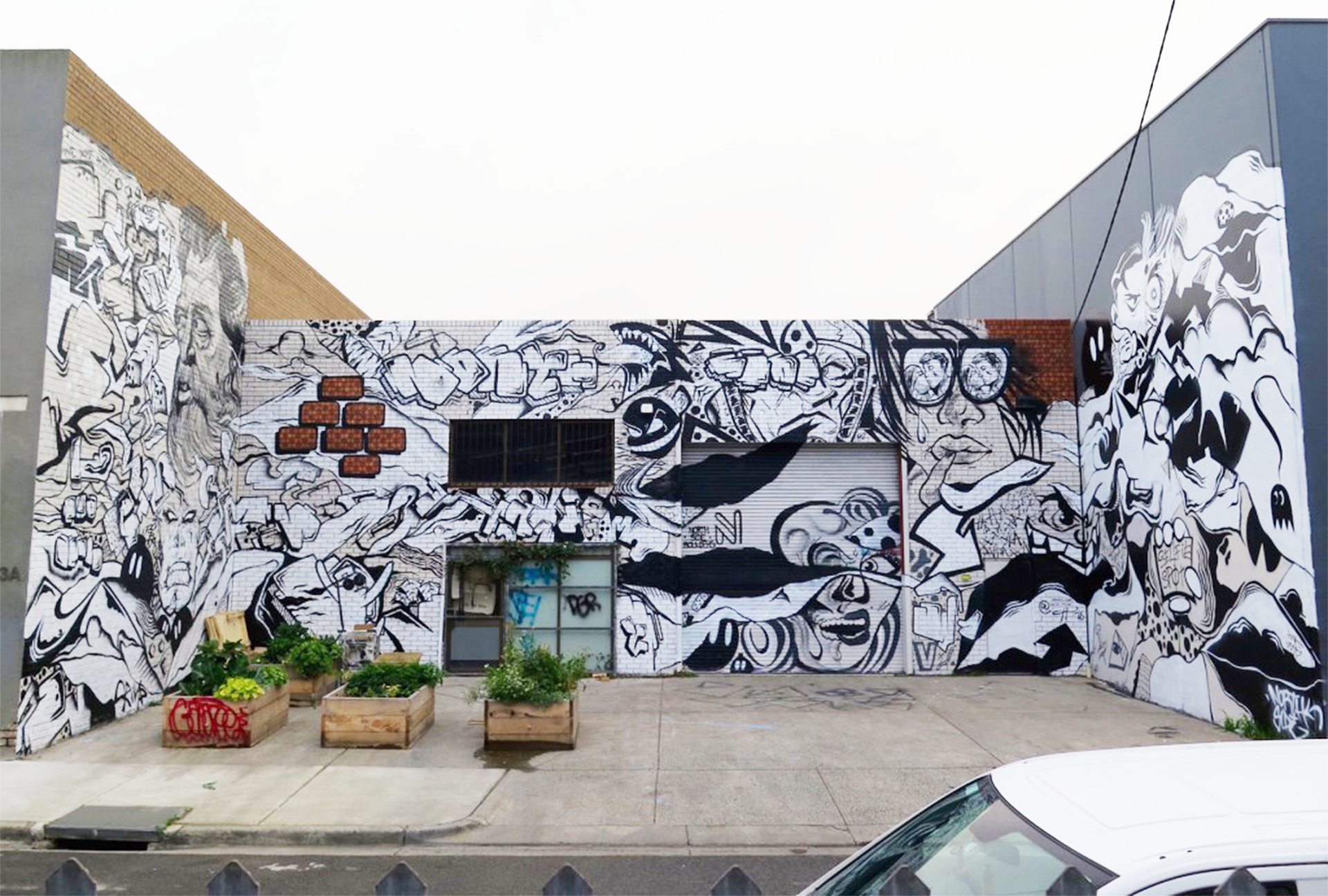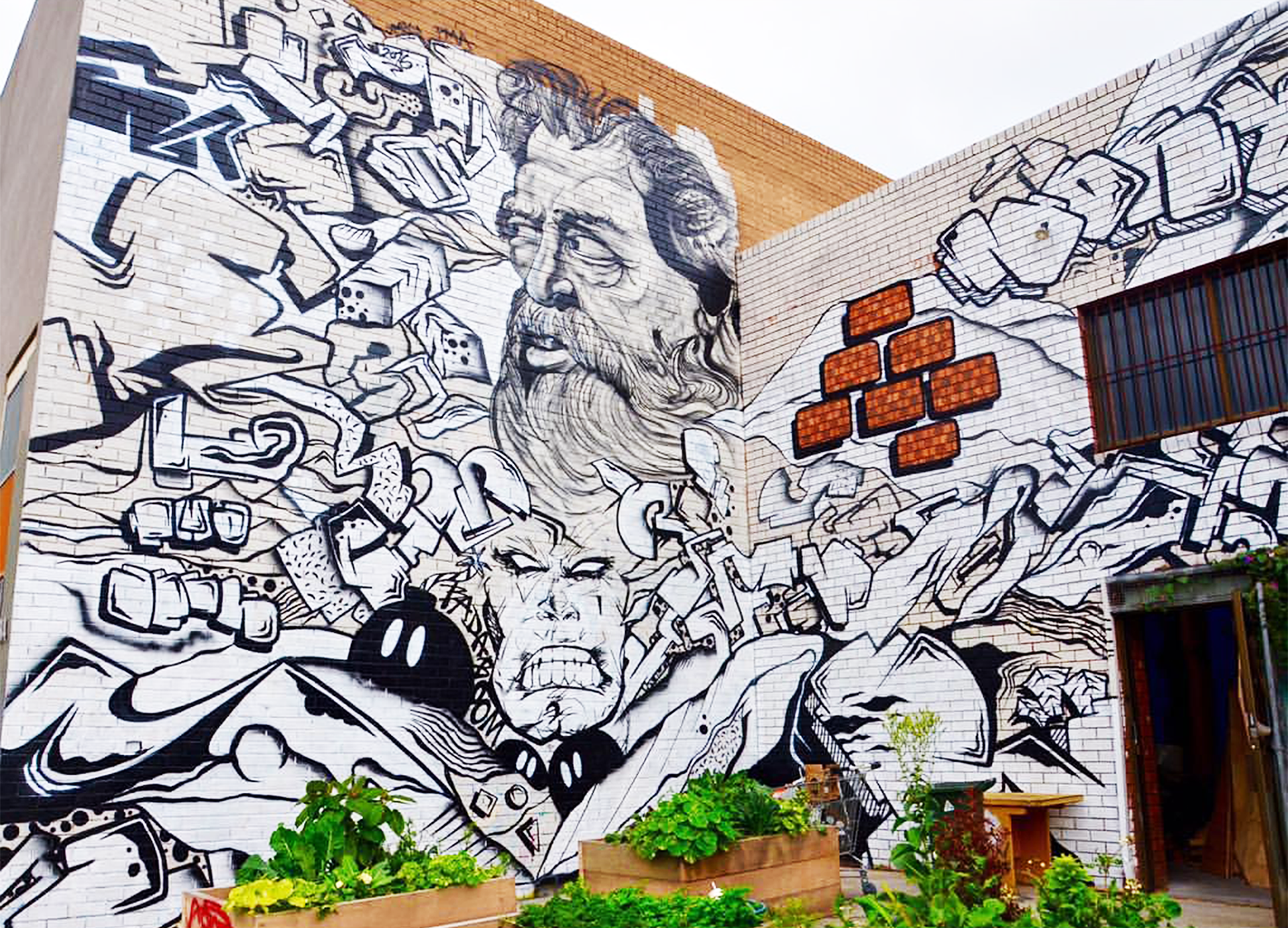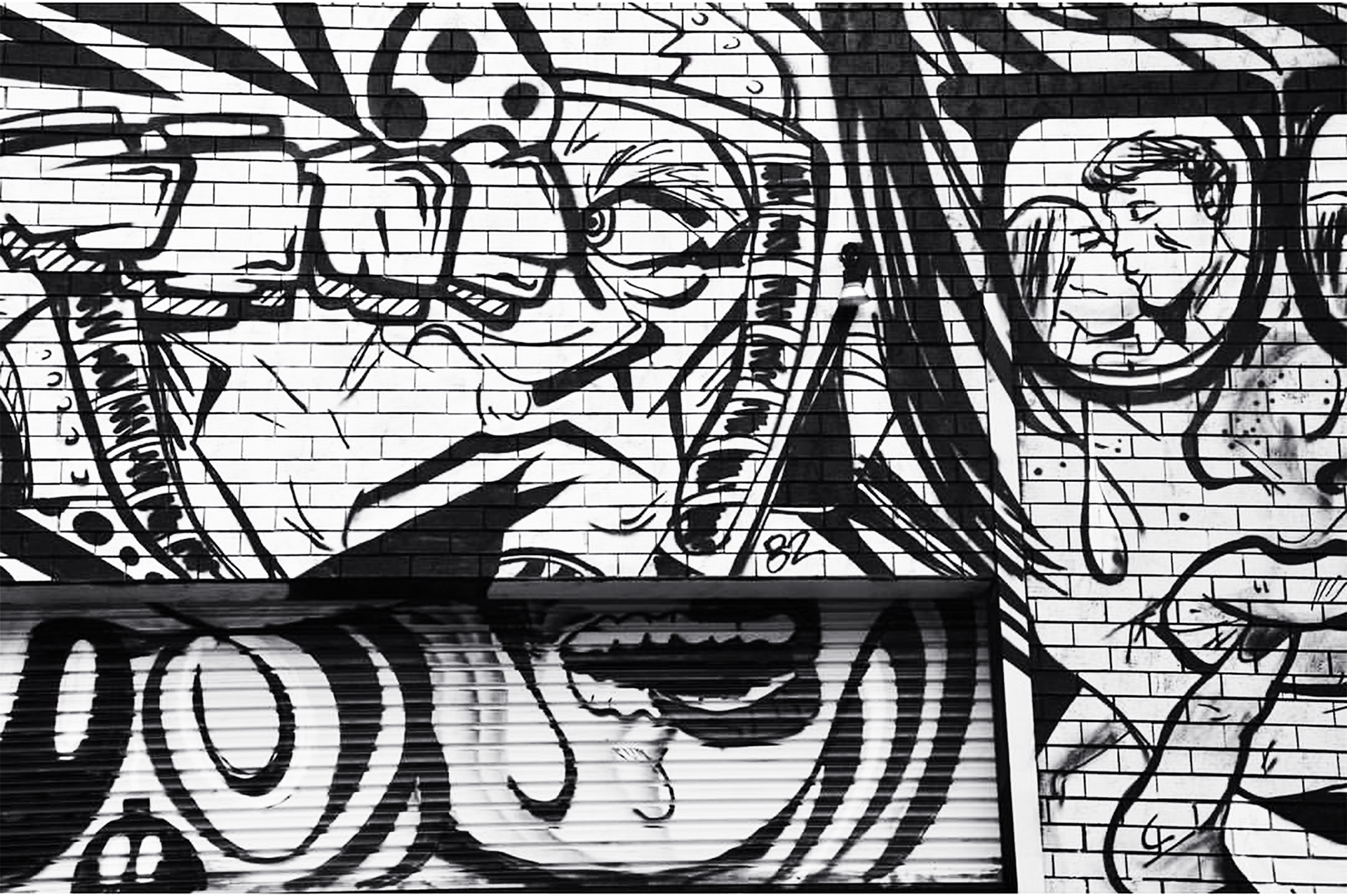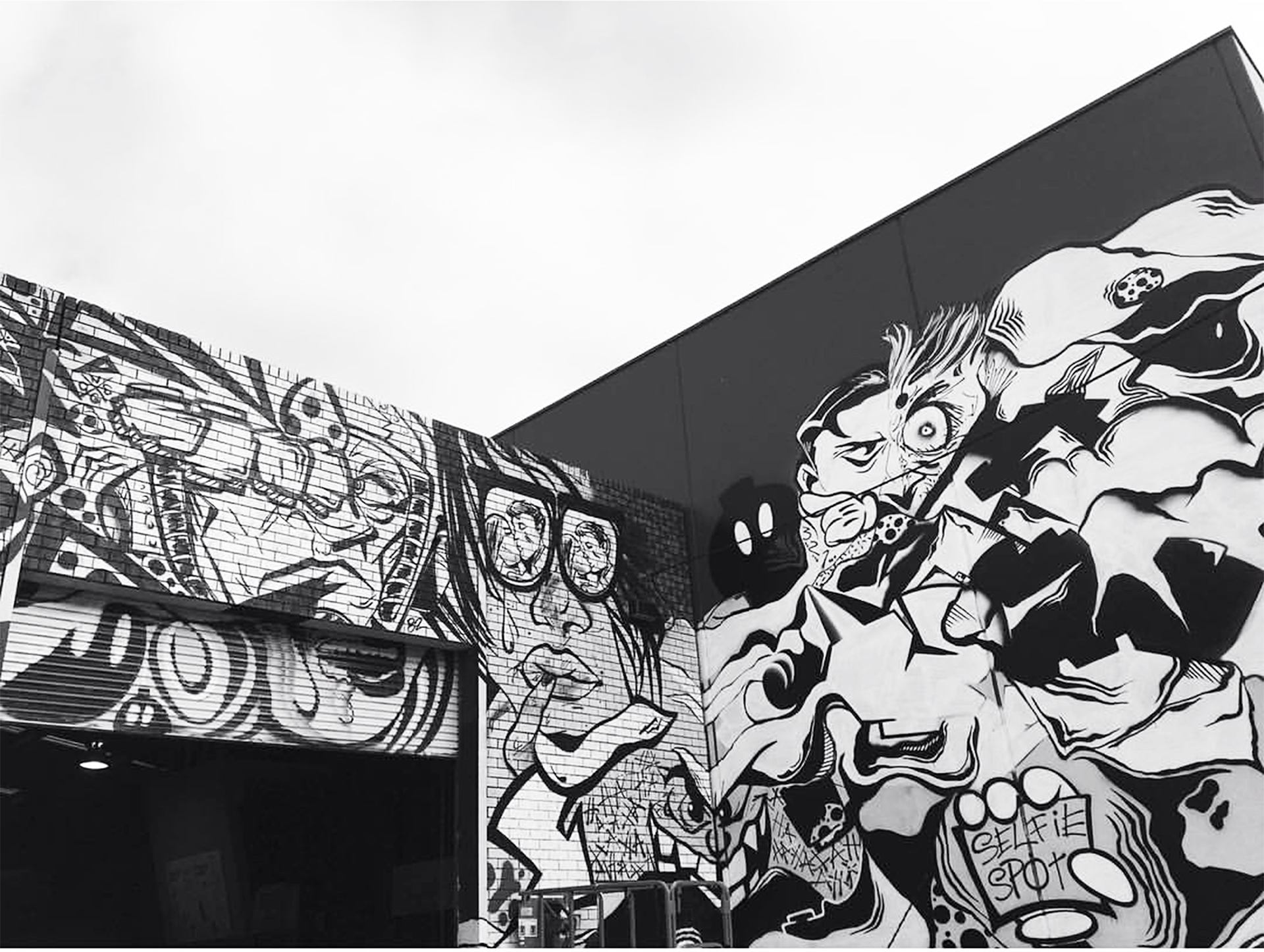 This was a fun, spur of the minute jam for Northside Boulders in Coburg. @Uncle_Jesk got the call on Friday night that there was a cherry picker at the gym that had to be returned Sunday morning, so we got on the tools and smashed this out in no time at all.
Having zero prep time was also really good practice for point and shoot painting without getting lost in the design phase.
A bit of a dream come true to see the cover photo appear in Dean Sunshine's Top 10 murals for that month (photo credit to the man himself).
Link to Invert Sunshine page.