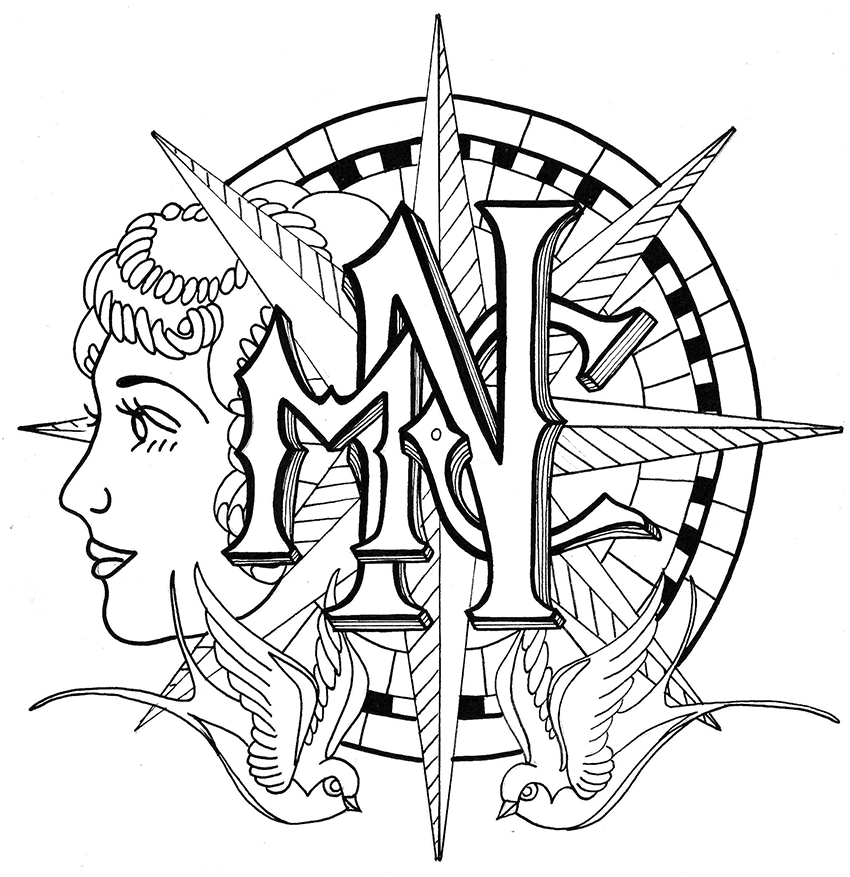 A brother of mine has really started something that I'm stoked to be a part of and here's a rough Sailor Jerry style sketch to represent things to come.
This is just a first pass and I think I'm going to add a second face to balance out the image, but even so I'm buzzing!
Awesome times ahead!