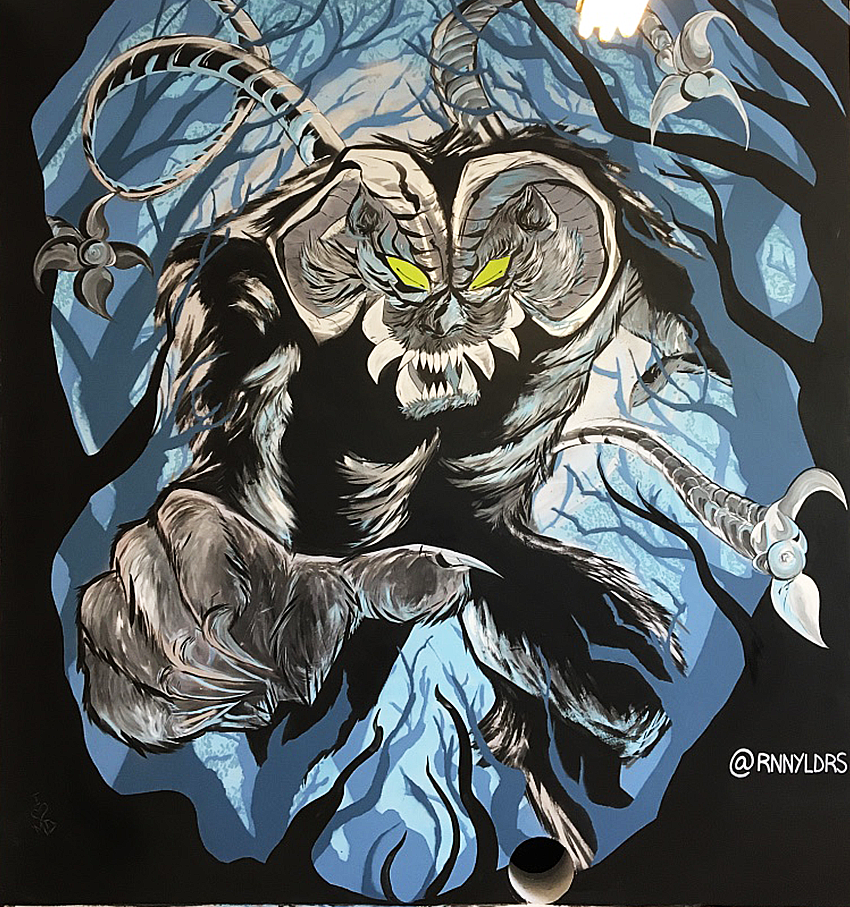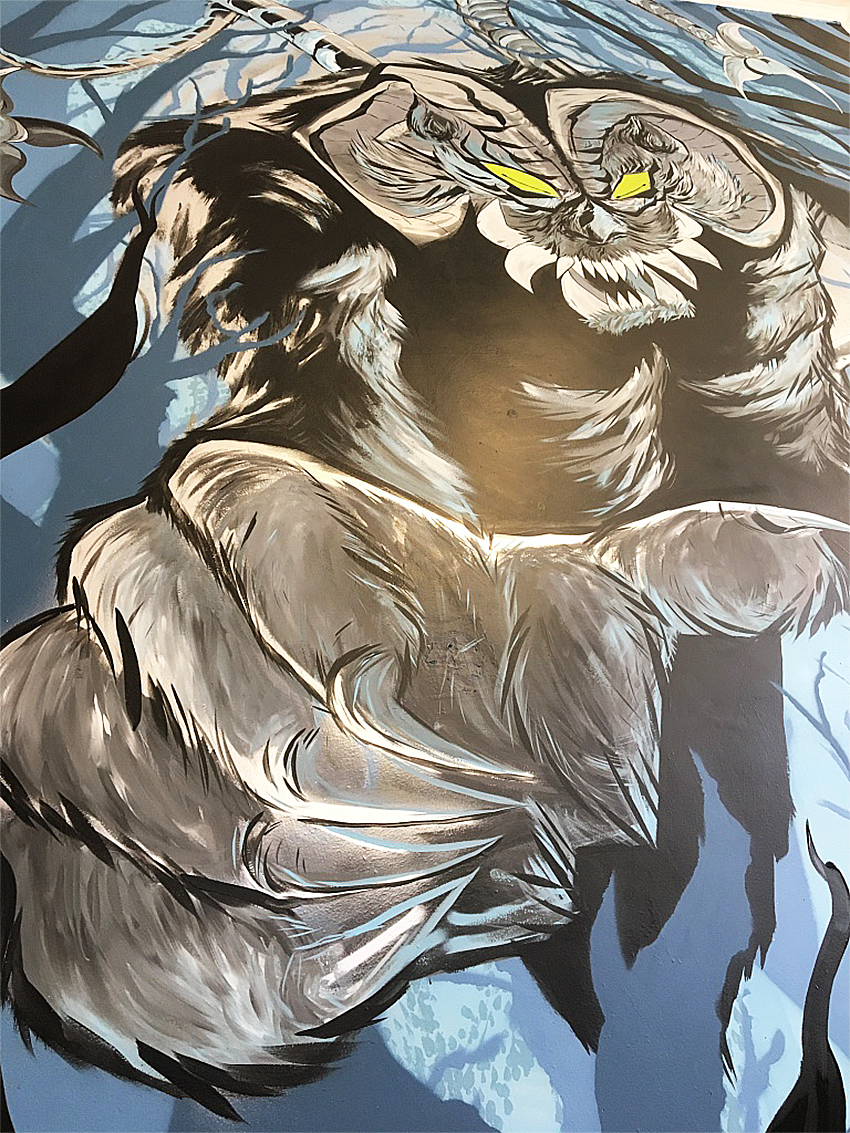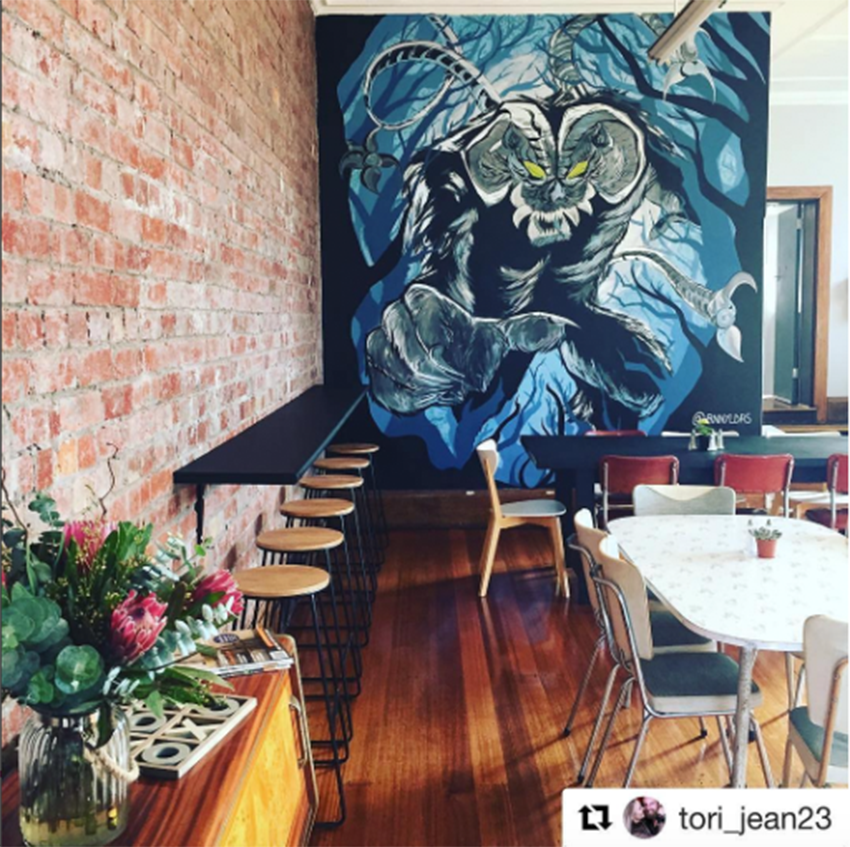 Photo credit to @tori_jean23
Howler Brewing Company, Lang Lang
"Dear Ronny, we'd like to pay you to paint a monster on a wall for us."
"Dear Howler...yes."
This was an 80's B-Grade Horror geek's dream job!
Feedback I've received from this mural includes...
Religious Octogenarian: "Are they horns? They look like Lucifer's horns...I don't like it."

"It's already scaring small children."
Ladies and gentlemen, my work here is done! Mic drop...