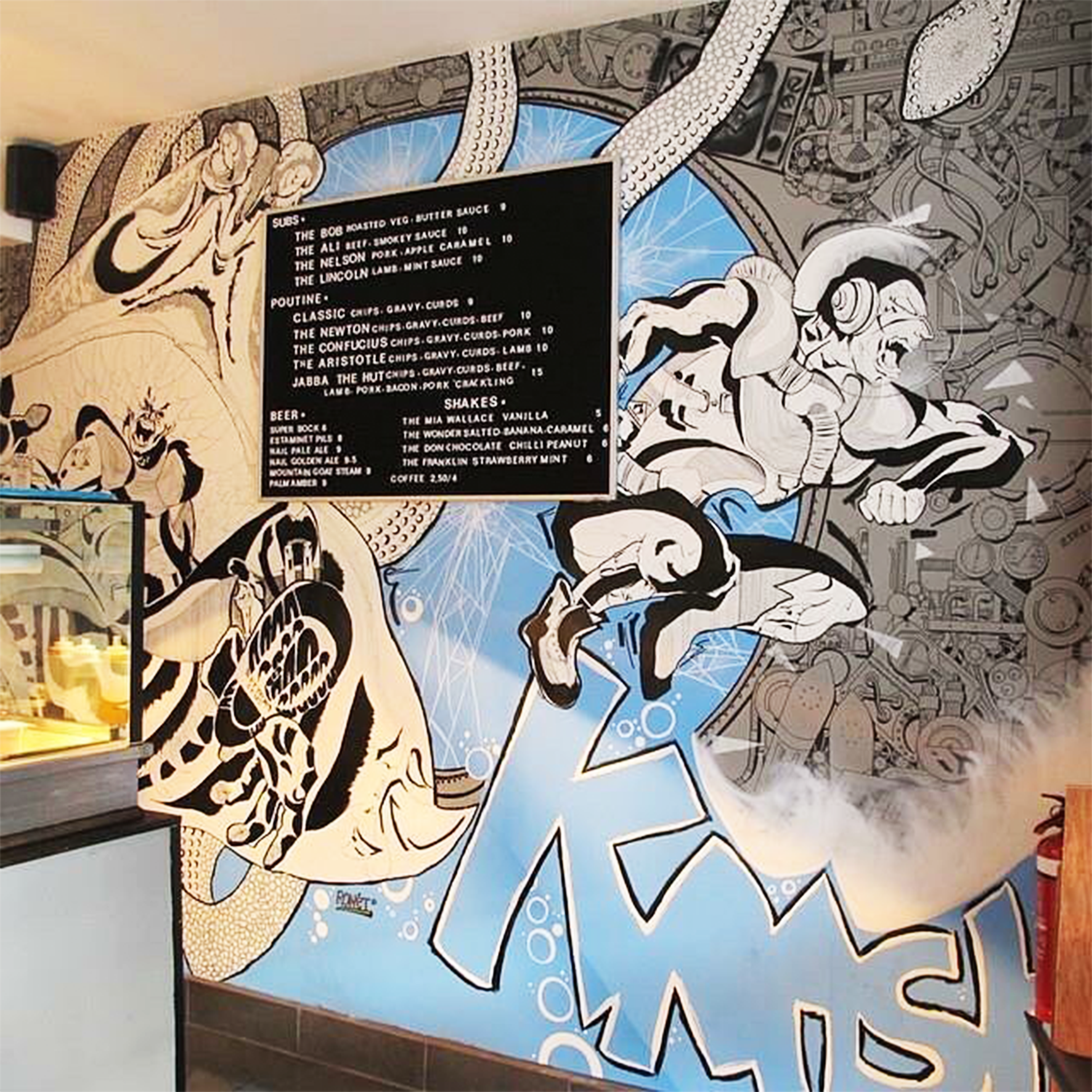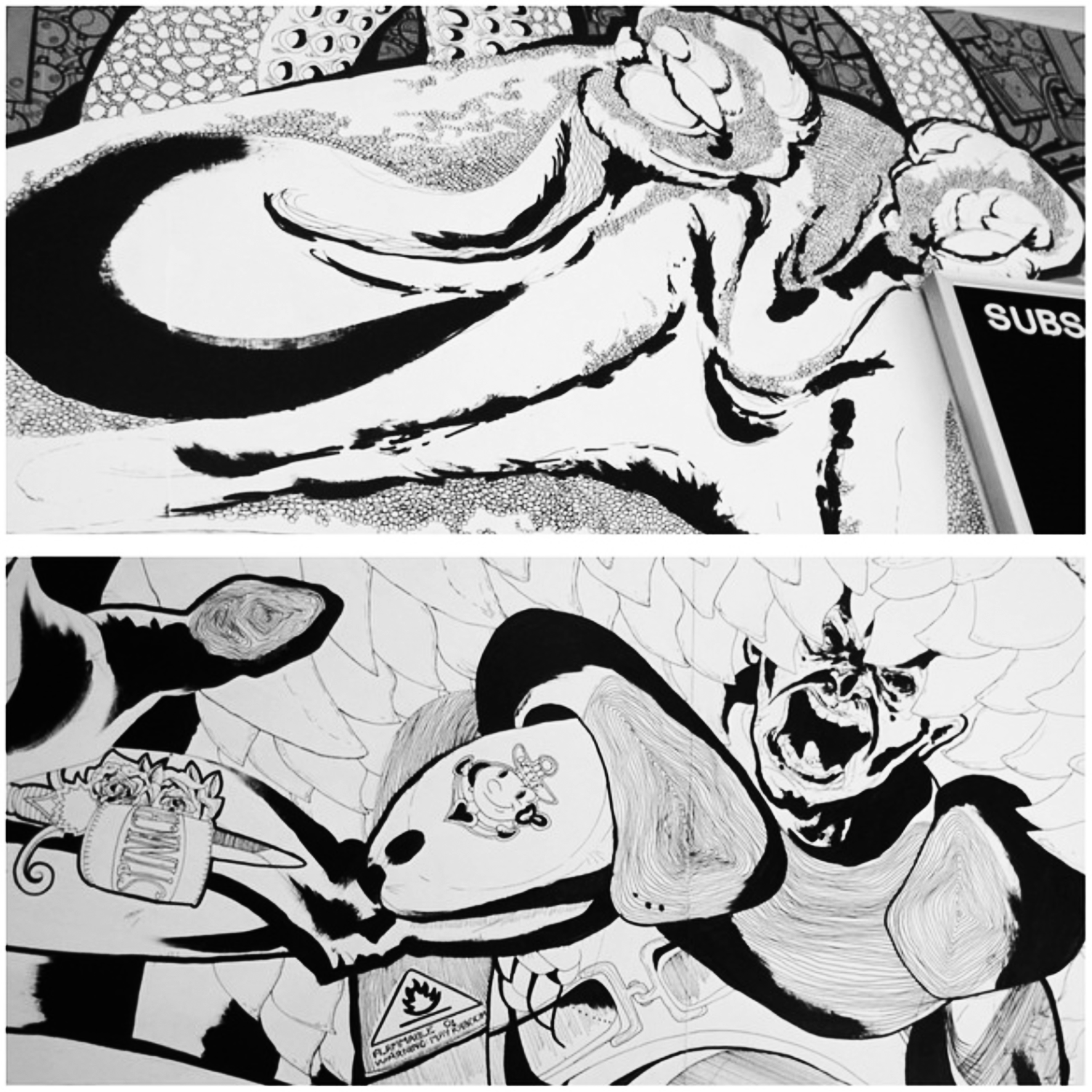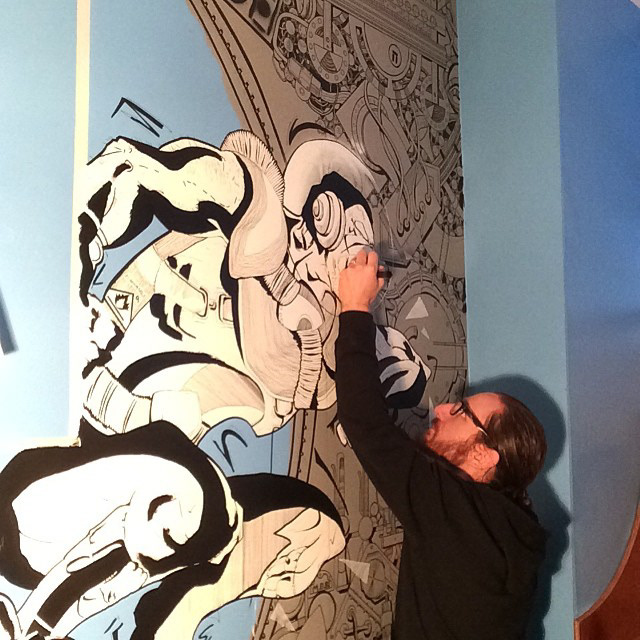 Mural for Boston Sub in Windsor.
Embracing my love of comics on such a large scale was a blast. In true 'me' fashion I went a little overboard on detail. ONE section of a tentacle alone had 1358 small dots drawn in-between the suckers.
No posca pens were harmed during the painting of this wall...just wrist ligaments.