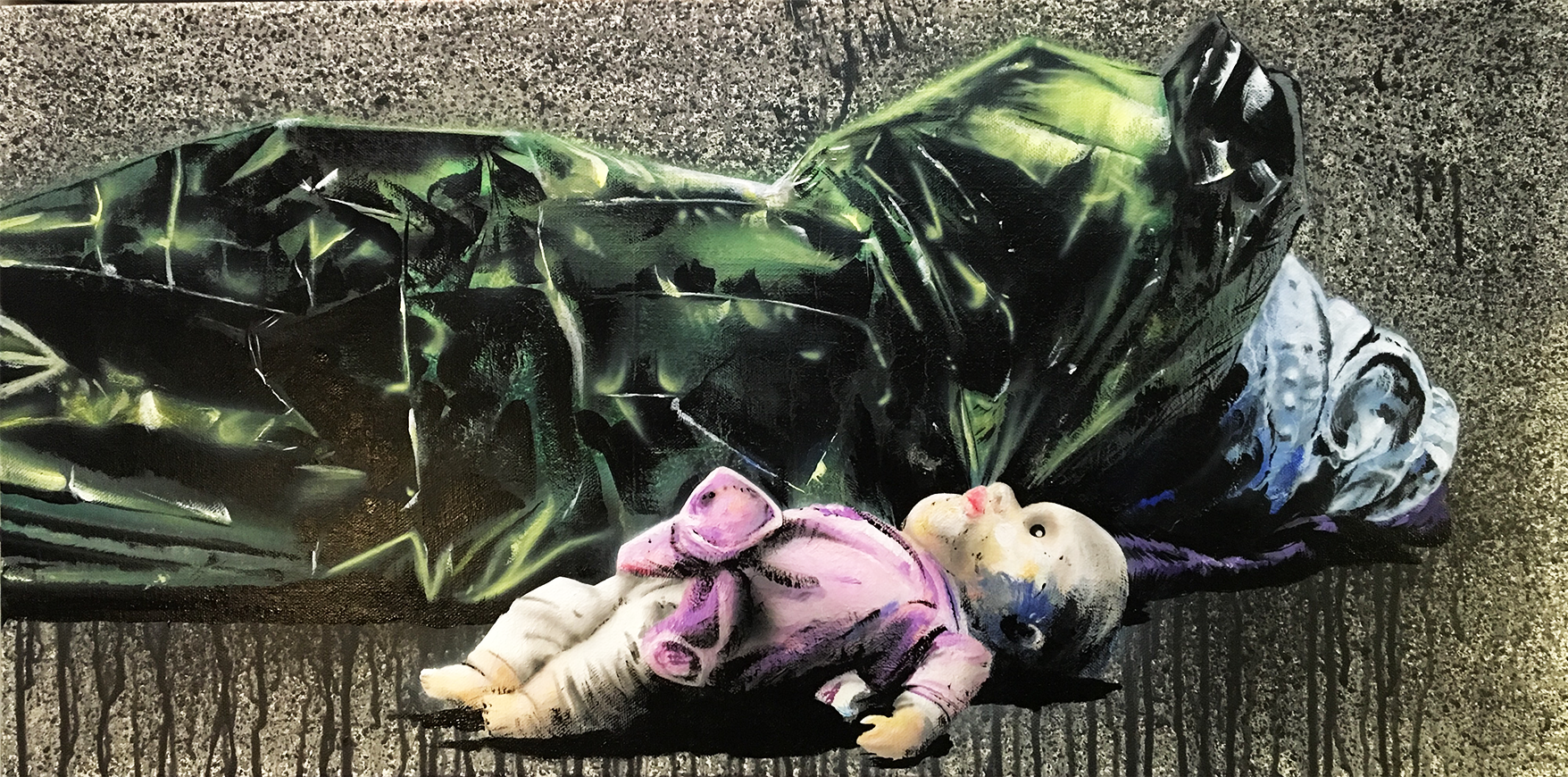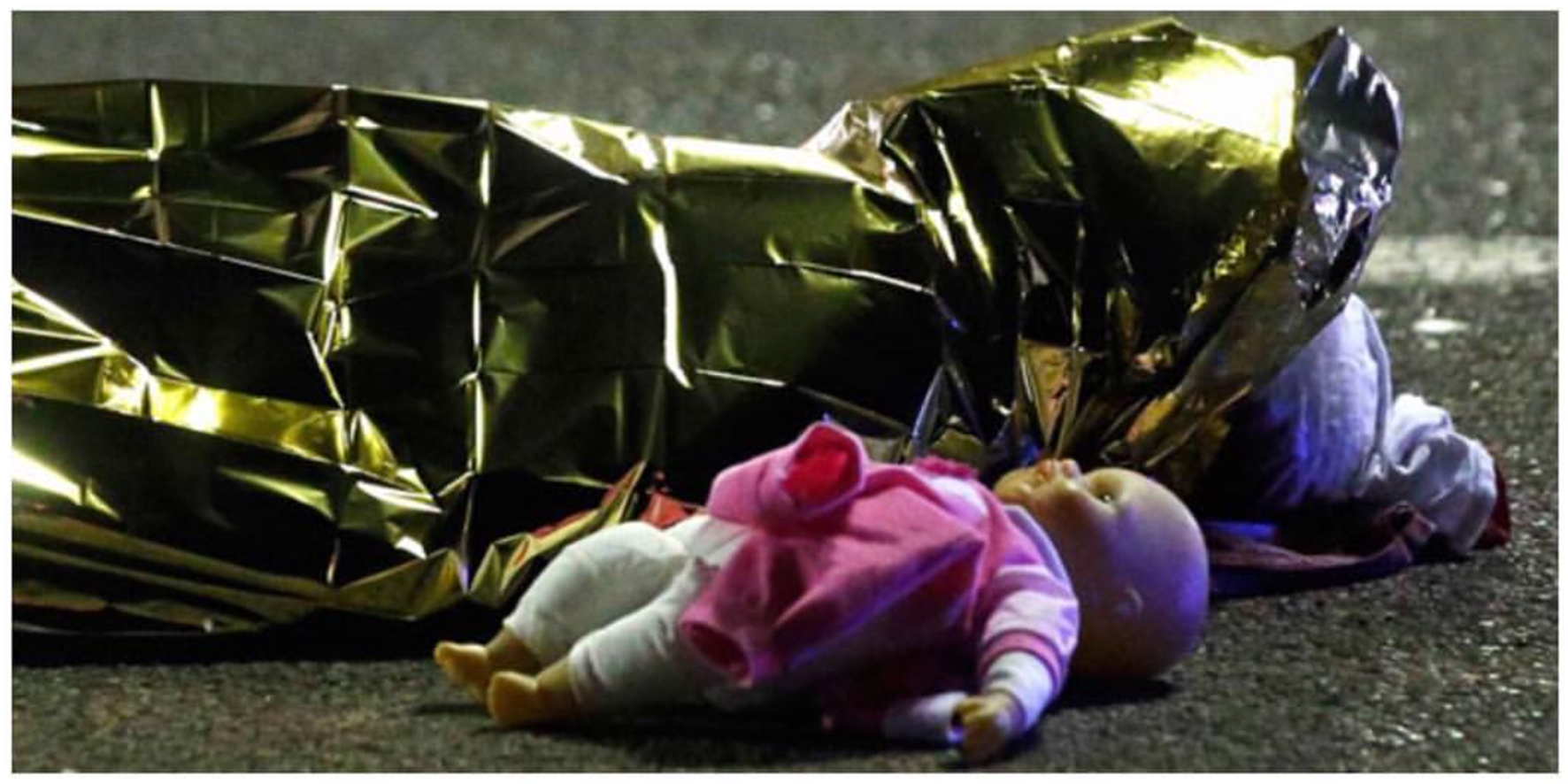 Painting this scene which depicts the aftermath of the attack in Nice, was like exorcising a demon for me. With my wife five months pregnant with our firstborn son, I worked obsessively until completion, all the time plagued by horribly violent dreams.

Speaking to my father-in-law, I voiced my fear that it felt selfish bringing a child into a world where modern day greed & religion went to war and innocent people paid the price.

In the end he told me something that has stayed with me – my wife and I have the opportunity to raise a son who is as open hearted and minded as his mother, and who will be part of a movement that will be the change that we need to see in the world. 

A world where the atrocities seen in this painting are no longer a reality.